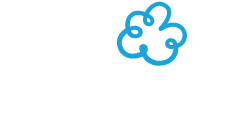 Health & Happiness Explainer Videos
Make it Visual. Inspire Action.
As visual content creators we help entrepreneurs and educators translate ideas and into engaging visual content that people will love! We create effective explainer videos, infographics and visual online content that can be used in multiple ways for presentations and websites. Ramp up your online engagement strategy by simply making your message visual.
Visual content is a growing influencer
InlineArts is the culmination of two distinct thoughts; to be in line with the needs of our clients and to creatively draw people to good ideas.
As Principal and Chief Creative Officer, Trisch Lorren, brings over 20 years experience in art direction, design and creative production working with media brands such as Global, Rogers, and CTV. She has found a balance between creative production and project management, and now works as the go-to-person for clients who want a creative manager they can count on. In today's world success is directly linked to how effectively you can communicate your idea to the right people.
At inlineArts we quickly translate the complexity of an idea into concise, easy to understand visual content that people will love. "If you want to inspire people to take action you have to first inspire people with engaging visual content. We can help you do that."
Trisch Lorren – Principal // CCO
Get animated to differentiate your business
There's more to it than meets the eye. Moving pictures and words have little meaning if your message gets lost in the shuffle. The first step is to showcase the benefits of your product or service, but it's not the last. We help you figure out what to take out and what to leave in to get the best results.
Illustrate your message to engage and educate
In todays world people want information that is quick and easy to digest. Illustrating your message is the best way to quickly engage the mind and improve results. We work with educators to translate complex information into visual data and videos that have proven to increase retention and results.
Streamline your presentation to improve results
Time is money and this is where visual content wins hands down. Do you find yourself answering the same questions about your business over and over? Why not turn this challenge into a memorable experience and create a visual sales tool that will do all the heavy lifting for you. We like to make things easier for our clients.
We are happy to work with great companies like these
What people say
"The task was formidable to take 2.5 years of software development effort, then summarize our value and purpose into less than 2 minutes… We are very pleased to report that the outcome has exceeded our efforts in the form of awards and recognitiion… We recommend Trisch and the InLineArts team and plan to use them for future animation projects"
Otto Krauth - Founder, RDANA Technology
"Trisch is a very creative designer who we could count for "getting it" when it came to the needs of our television station or our clients. We counted on her to be the difference in what we could offer and she always came through for us big time."
Brad Phillips - General Manager, Corus Entertainment
"Trisch is a pleasure to work with. We worked together at City TV in Vancouver where she brought her incredibly insight, artistic background and communication skills to every project. Trisch is decisive and knowledgeable, with strong leadership skills that make collaborating easy. She is a talented asset to any company or client."
Chris Bedyk - Owner, Perspective Films Inc.
"Trisch is a very creative and intelligent person. Her work was always completed to the highest standards with attention to detail and timelines. Her creativity and ability to suggest innovative ideas was an asset to her team, the company and our clients."
John Voiles - VP / GM National Sales Vancouver, Bell Media
"Trisch provides people with animated videos that are fun and capture people's imagination. She is great at pulling together all the pieces need to magnetize clients to their site and offerings."
Carla Rieger - Author / Speaker / Coach - CarlaReiger.com
Turn your ideas into reality
DISCOVERY
We spend the necessary time to get to know you and your business. This helps us understand what to leave in and what to take out as we begin to craft your content. We dig deep to accurately understand your product or service and the relevance it has to your audience. Our aim is to create a solution that your audience will love.
Context
Think of it as the A, B, C's of your content – the backbone, the foundation and the basis for success. Putting content in the right context essentially serves as the blueprint for your project. The context is the story, the style of voice, and the visual content that will best compliment your message. Then, we blend them all together to create a solution that is uniquely yours.
VOICE-OVER
A well crafted voice-over is like putting on a pair of comfortable shoes. When the fit is right you can feel it. Making sure that each part of the project effectively attracts attention is important to us, so we take the time necessary to seek out unique talent. We proudly work with local artists and are committed to working within Canada.
Illustration
Frame by frame we set out the when, where, how and why of the action. This structure gives us a visual path to illustrate and explain your what you do. An artist makes many sketches before committing to canvas. Whether it's an infographic, or an explainer video, we use visuals to guide our process. Think of it as the itinerary for your project journey.
Accountability
Once the discovery work is complete, its time to take action! Through out the process we like to communicate with regular meeting and check points so you stay connected throughout the process. Each project as an opportunity creatively bring the gap between people and ideas and create productive relationships along the way.
What's Next
Having a great video or an awesome infographic is just the beginning. You might be wondering what happens next? Unlike other companies we want to show you the many ways you can use your new content, and improve results. Don't hesitate to ask us because your success is our success too.
Simply fill out the form to get help with the rest